"Prunia", is a tribute to a century old Skopelos island tradition in growing fine plums and producing world renowned prunes in dry brick wood burning ovens.
A century old tradition, a driving force to excellence
Committed to preserve & promote artisan methods and small growers.
Fine and strong core of island plums @ 21% vol
Skilled artisan distilling.
The sweet taste of Greece
The birth of Prunia Plum & Herb liqueur has been inspired with Skopelos in mind and its absolute unique prune production still using dry brick, wooden burning ovens.
Skopelos Prunes and the landmark of Skopelos, Saint Mary at the castle could not separate.
Prunia Plum & Herb liqueur as of May 29 2017 is now available in Skopelos in selected outlets. If you are interested to find out the outlet nearest to you please send us a mail at youthere@prunia.net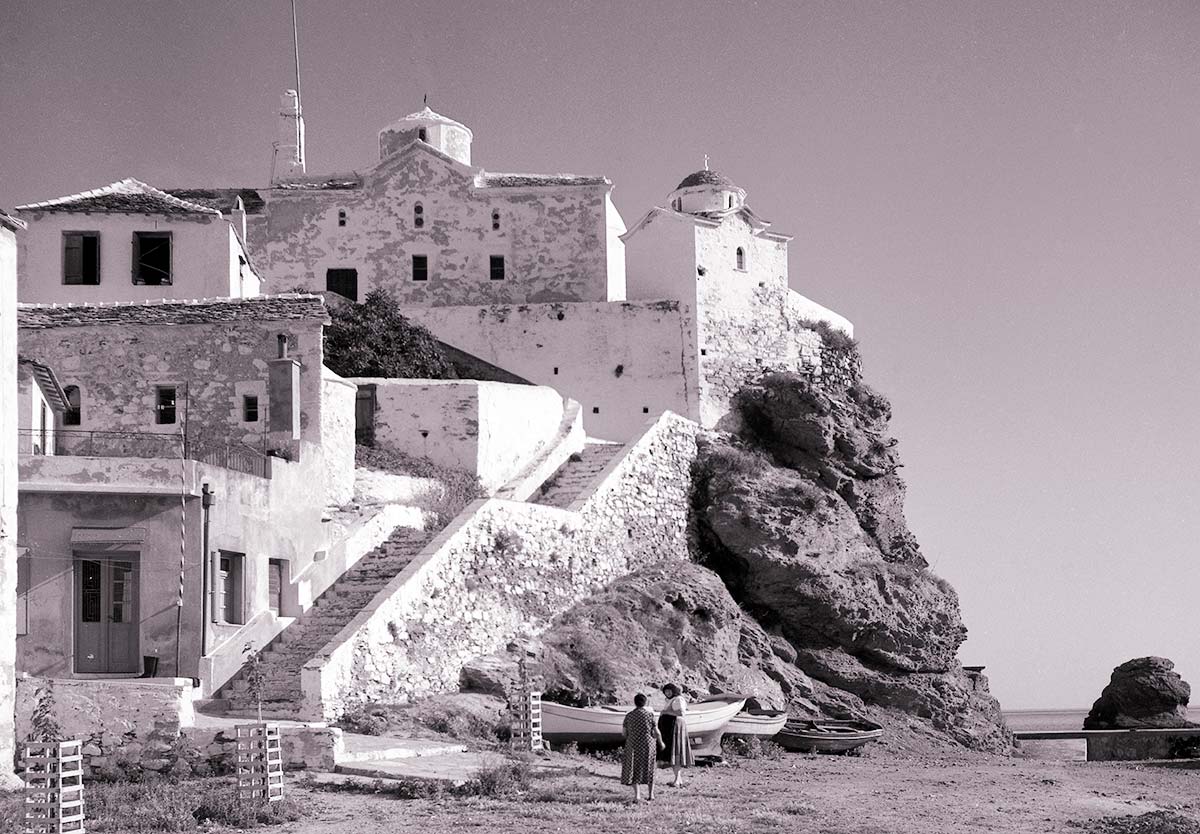 Memories
Here is a photograph of one of the leading Greek photographers, Takis Tloupas, who in the 50s has been all over Greece, first with his Vespa and then with his 2CV, capturing the best of Greece and its people.
The first of "Prunia" Plum & Herb liqueur resting around Skopelos town before the journey to glory.
Thank you all for your support !